---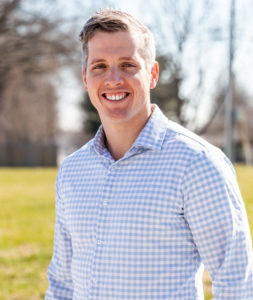 Dr. Luke Van Kirk, DO
Dr. Luke was raised in St. Paul, MN, New Orleans, LA and Olathe, KS. He went to undergraduate school at Evangel University in Springfield, MO. There he met friends and had professors that helped him believe he could go to medical school. He ended up going to Western University, College of Osteopathic Medicine of the Pacific in Pomona, CA. He only applied to osteopathic schools because he wanted to learn how to manipulate spine and body in order to help his patients as much as possible. Initially, he wanted to go into emergency medicine , but soon he found out he loved continuity of care and getting to know his patients. That made family medicine the most obvious choice for him. He was lucky enough to meet a beautiful girl while he was at Evangel and started dating her just prior to starting medical school. They were long distance since she was in nursing school in Springfield, MO. He decided to do a rotation at Cox Family Medicine residency so he could be close to her. The residency ended up blowing him away, so he put all his efforts into being there so he could be close to his (now) wife and get into his dream residency. He started his residency there in July of 2012 and initially thought he may do a mix of ER work and outpatient family medicine.  That would not last long though. Soon he found out that his cousin, Josh Umbehr, had started a direct primary care practice (DPC) called Atlas MD (atlas.md) in Wichita, KS. This completely changed his focus in residency and made him realize he wanted to do nothing but DPC. So much so, that he tried to start a house call business while in residency. Thankfully, he has been patient and has waited until to now to start his DPC practice. He believes that it will change the world and (most importantly) the health of his patients.
---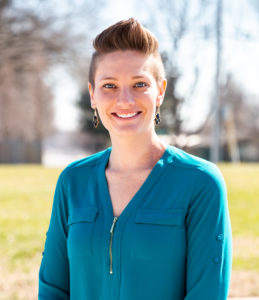 Samantha Goodall NP-C
Samantha Goodall NP-C is a Family Nurse Practitioner who graduated from Missouri State University in 2012 with a Masters of Science in Nursing Practice and is working toward a Doctorate in Nursing Practice. Her career has evolved over time with the experiences gained with 8 years as a registered nurse working in med-surgical, orthopedics, cardiac, and ICU. She had the fortune to work in an long term acute health care facility that cared for major trauma patients, spinal cord injuries with ventilators, brain traumas, wounds and much more. She also experienced travel nursing which taught her flexibility. She has been a Family Nurse Practitioner for over 5 years working in family practice and community clinics. She's lived in the Springfield area for 12 years. She has an adorable son that she cherishes more than anything and loves spending time with him outdoors and playing sports. She also loves taking care of patients and being able treat them with respect. She enjoys working at Command Family Medicine because the Direct Primary Care model allows her to provide high quality healthcare at minimal cost to the patients and the flexibility to care for patients like they are her own family.